Aust Gr. Ch. REBELGLEN GUNGADIN
No. 1 TERRIER IN VICTORIA 2006
(dogzonline pointscore)
No. 3 TERRIER AUSTRALIA 2006
No. 1 Australian Terrier In Australia 2006
---------------------------------------------------------
WE'RE EXCITED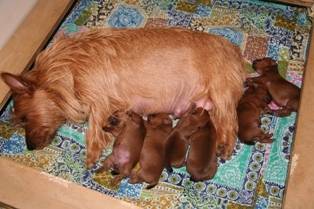 In conjunction with "WISMISS" & "AKA INU"
Australian Terriers in U>S>A
We are proud to announce "Foster" has sired a frozen semen litter to
" US CH WISMISS AKA INU THE IT GIRL " (Clara)
4 girls 2 boys (semen frozen for 6yrs)
Mum and Bubs pictured above.
We believe this is the first successful use of frozen semen from Australia to the U.S in this breed.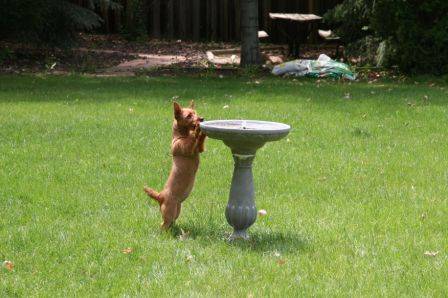 Foster's daughter "Fast Edie" .. my how they grow.